PROCESS OF CURRICULUM DEVELOPMENT IN PAKISTAN
Abstract
An educational system depends upon a curriculum to systematize and execute the process of education. Curriculum is a channel that helps teachers and other agents to impart education to approaching generations. There is a lot of difference between theory and practice that is why only experts are not enough to develop a curriculum unless and until it involves practitioners who have relevant and sufficient experience of teaching and learning to develop curriculum at a grass root level. No doubt it is a very difficult and a hard nut to crack like task that the developers of curriculum has to face while fitting a curriculum into a specific context under certain conditions.
Keywords: Educational system, curriculum development, Pakistan.
References
Basil, (1971) Which way Africa? Baltimore: Penguim Books
Brett, E. A. (1973) Colonialism and underdevelopment in East Africa: The politics of change           1919 – 1939 Nok Publishers, New York.
Coleman, J.S. (1986), Nigeria Background to Nationalism: Broburg and Wistrom, Benin City.
Colin, J. (1968) The lonely South-Asian(Indo-Pak) , New York: Claredon.
Fafunwa, A. B. (1974) History of Education in Nigeria London: George, Allen and Unwin.
Frank, A. G. (1969) Dialetic not dual societies in Latin America, Underdevelopment or    Revolution, New York monthly review.
Frantz, F. (1967) The wretched of the Earth, Harmond-Smooth, Penguim Books.
Jain, M and Alistour .M. (1996) Concise Dictionary of Politics. Oxford University Press Inc.         New York.
Kelly, G. P. and Philip, G. A. (1984) Introduction "The four faces of colonialism" Education           and          colonial experience (ed).
Kelly, G. P. and Philip, G. A., New Brunsweck: Translations 1-5.
Ngugi, W.T. (1981), Decolonizing the mind: The politics of language in Soth-Asian(Indo-               Pak)        literature. Portsmith, N. H. Heinemann.
Offiong, Daniel A (1980) Imperialism and Dependency; Fourth Dimension Publishers,    Enugu.
Walter Rodney (1972). How Europe Underdeveloped Africa: Bogle – L'ouverture           Publications  Coldershaw Road, London.
twww.brightontusc.blogspot.com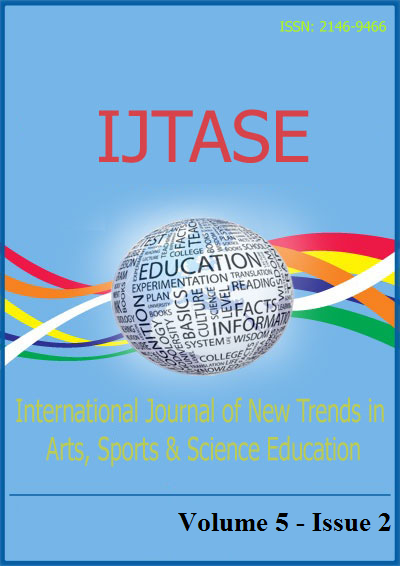 Downloads
License
Copyright (c) 2016 International Journal of New Trends in Arts, Sports & Science Education (IJTASE)
This work is licensed under a Creative Commons Attribution 4.0 International License.